Router Jigs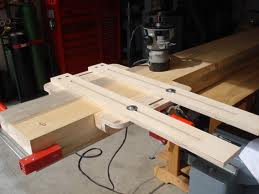 If you are only using your router to profile edges, you're loosing out on much of what your router was designed for. Your router can easily become the most versatile power tool in your workshop. The way to unlock your router's creative potential is to use it with jigs.
There are so many different jigs and fixtures that your router can be outfitted with.  You can almost replace every tool in your shop with a router, from a table saw to a drill press to a lathe, if you have the right accessory.
Aside from a few jigs, such as dovetail jigs which demand top level accuracy in its construction, most of the jigs for the router can be built right in your shop using basic materials.